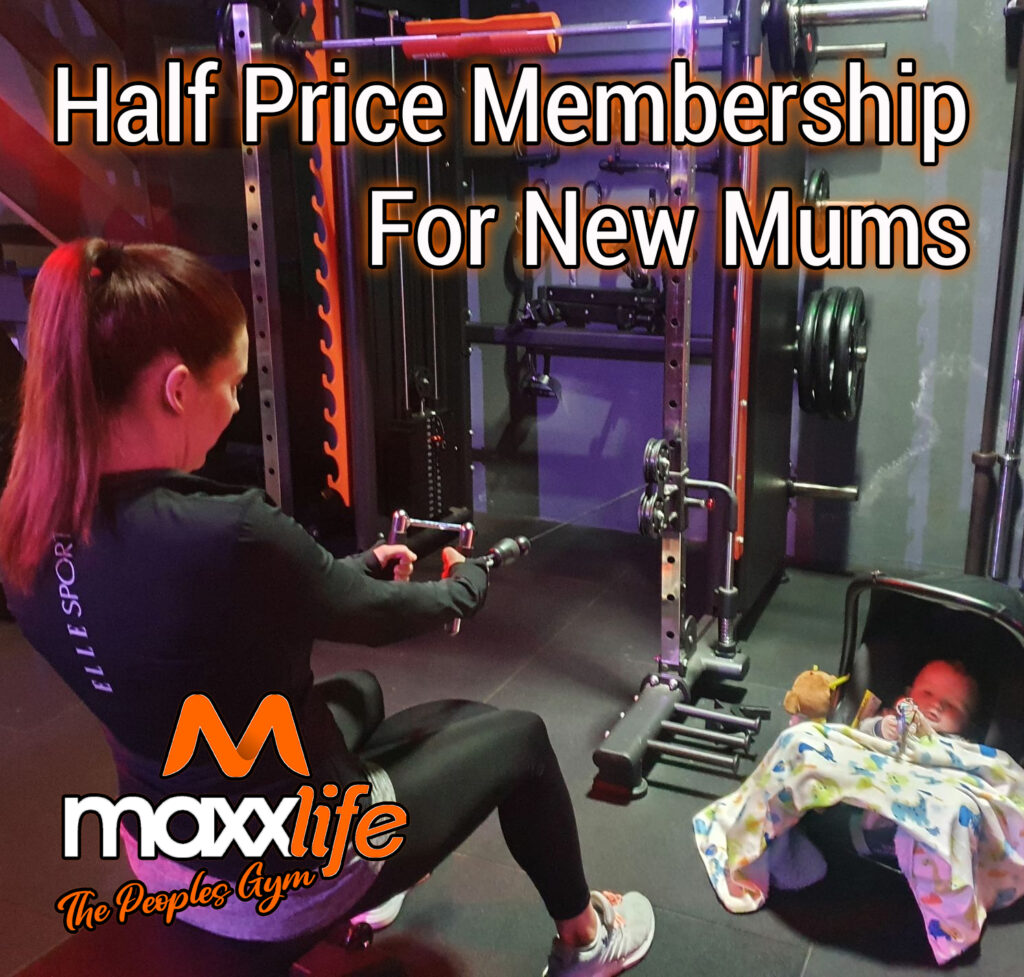 As a family-run gym, we know firsthand, the hardships that many new mums face, when trying to get back to exercise after having a baby.  
It can be a difficult time financially, living on maternity pay, with the whole added expense of a newborn, all amplified by the current Cost-of-Living-Crisis.
At Maxx Life, we strongly encourage new mums back into exercise when their body is ready for it. But we understand that it may not always be financially viable to do so.  So we want to help remove any financial burden for the new mums in our community, by offering 50% off any of our membership packages for new mums, up until your child turns 1.
To avail of this offer, all you have to do is register on our Booking app, then press Start A New Membership, and at the bottom of the page, enter the promo code "NewMums".  Easy Peasy.
Please also contact us after and let us know the date your baby turns 1.
Christina, our Pre/Post-natal qualified trainer, runs a fantastic Maxximum's group course, specifically catered towards introducing mums back into exercise after giving birth. She highly recommends that all new mums complete at least 1 block of Maxximums, so that they build a good foundational strength in their pelvic and abdominal muscles, before proceeding to other generic weight training classes.  She doesn't want to see people make the same mistakes she did when returning to exercise after having her kids.
Maxximums course is already extremely competitively prices at £50 for the 4 weeks, and so is not included in the New Mums offer.